9.1-9.2东瑛国际精英训练营 让你变得更加美好
DONGYING Elite Training Camp, Makes You Much Better



突破极限,创造未来!
9月1日-9月2日
微科东英·精英训练营
提高技能,更好的服务客户
Break through the limits, and create our future
Sept. 1st - Sept. 2nd
SWMCTS and DONGYING·Elite Training Camp
Skill improvement and better service for clients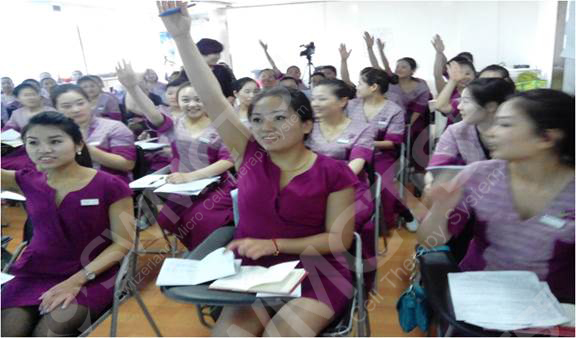 在微科东英训练营,你看到的现场是这样的!如此积极,如此热情
In the SWMCTS and DONGYING Elite Training Camp, you can see the scene like this!
How active and enthusiastic they were.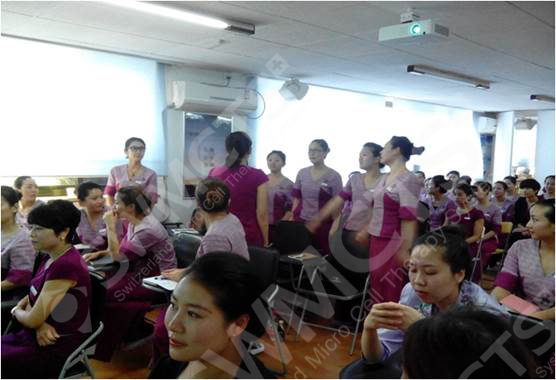 在这里你会看到
Here, you can see that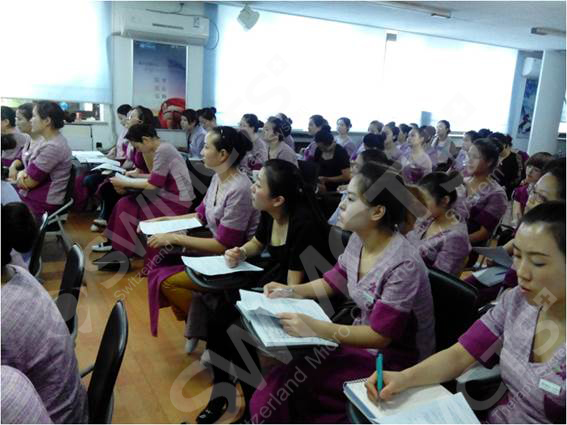 她们是如此认真学习
They were learning so carefully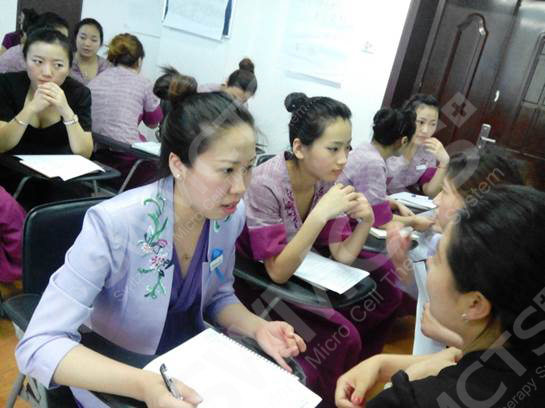 她们相互交流,相互学习,团结一致,一起向前冲!
They communicated with each other, learned from each other, and united together for moving forward!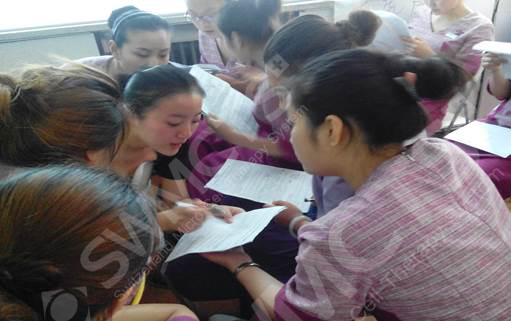 没有任何的私心,把自己会的都教给别人,有时候我们需要坚持的,需要突破的,不仅是技能,还有我们真诚待人之心。
Without any selfishness, they taught what they know to others. Sometimes, we need to persist and make breakthrough, not only for our skills but also our attitudes getting along with others.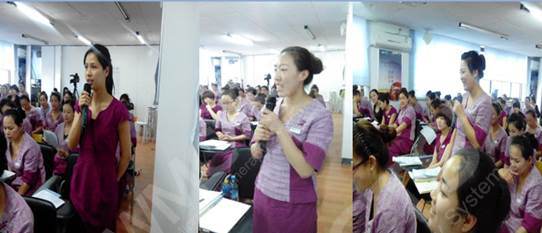 勇于表现自己,才能更加了解自己,改变自己,让自己变得更好
Expressing themselves bravely, which helped to know more about themselves, change themselves, and make themselves better.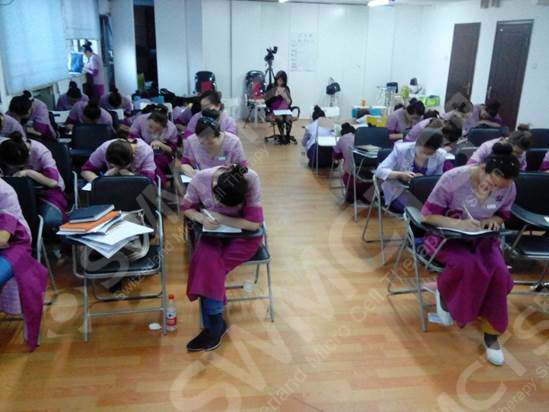 学霸就是如此练成的
Super scholars were trained like this.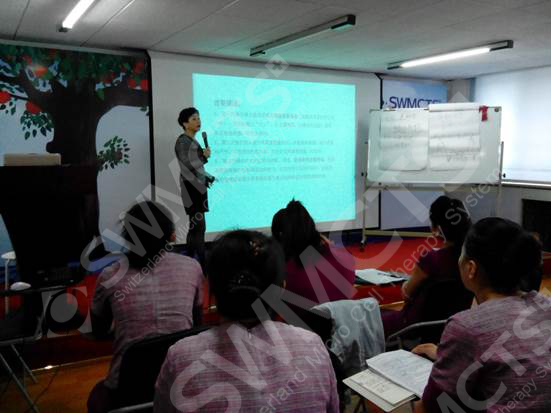 认真讲课的老师 The teacher was giving lessons earnestly.
瑞士微科培训总监冯薇女士亲自指导,她拥有10年的抗衰老经验心得,对于不同人的皮肤,都可以给出专业的分析和疗程搭配建议,为了让她们都变得更加优秀,倾囊教导。
This training was held under the guidance of Mrs. Feng Wei, the chef inspector of SWMCTS. With 10-year anti-aging experience, she can give out some professional analysis and treatment suggestion according to different skins, and teaches others without reservation, in order to make them much better.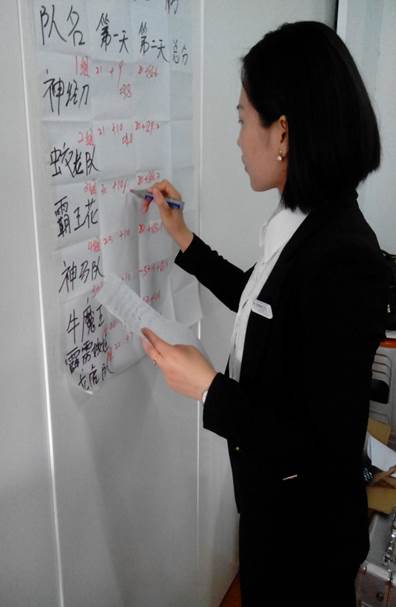 一个团队优秀了,才是真正的优秀,现在拼的不是单打独斗,只有大家好才是真的好!
The real excellence is the excellence of a team. Struggling on your own is not the key, while it is the best that everyone in the team becomes outstanding.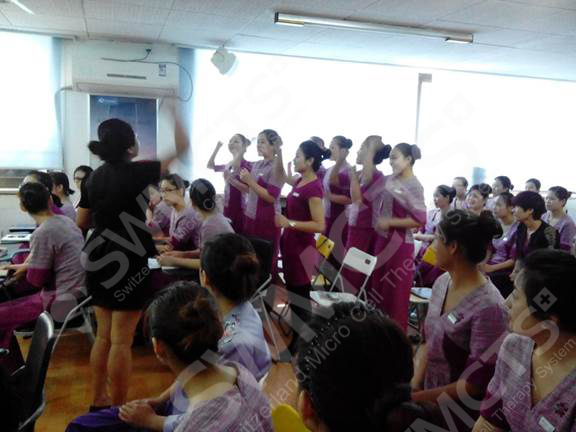 那么为什么这么多员工愿意放弃休息的时间,参加精英训练营?
因为没有背景,因为想变得更加优秀,因为想把更好的服务带给客户,她们都是一群积极向上,她们都想要挑战自己,突破自己,超越自己,想要靠自己的努力拼搏出一片天的人。
Why were so many employees willing to take part in the Elite Training Camp, giving up their time for rest? Because they have no backgrounds, they just want to make themselves better and provide the better service for clients. They are positive, they are willing to challenge, break through and surpass themselves. They hope to achieve success through their efforts.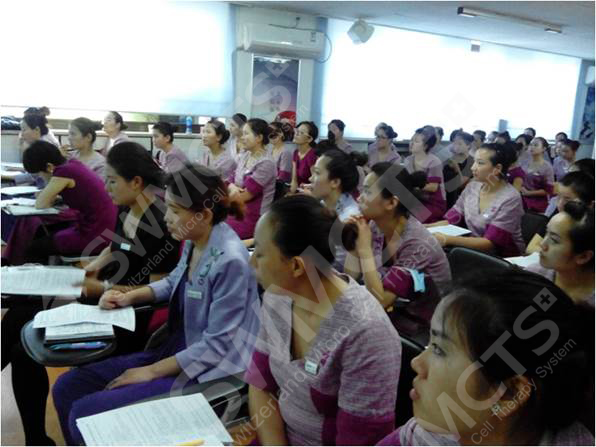 就这样的一个肯拼搏的团队,怎么能够不成功,怎么不让别人期待。美丽与智慧共享,健康与财富共赢,东英与您,一起成就更美的我们!
What a hardworking team. It is impossible that they will fail or lose others' expectation. With beauty and wisdom, health and fortunes, we can achieve better us by cooperating with DONGYING.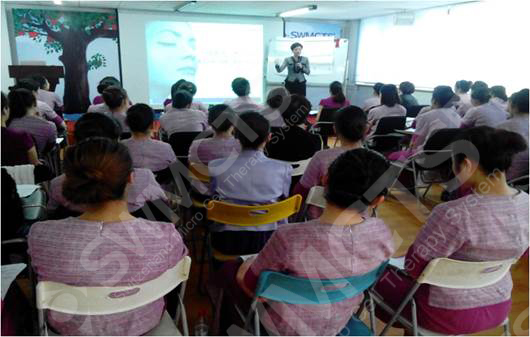 健康、年轻、美丽,都是我们毕生的追求。如此拼搏的她们,不仅是为了自己,更是为了别人的美丽,她们就像一只只美丽的蝴蝶,一再的脱变,只知道往前冲!冲!冲!9月1日,期待她们,让最闪亮的自己倾城绽放!
Health, youth and beauty, all these are what we pursue in our lives. They are working so hard for not only themselves but also others' beauty. They are like the pretty butterflies for they keep moving on after transformation. On Sept. 1st, let's expect for them! Let's make ourselves shine brightly.