2015年8月13日-8月14日
港星国际
精英训练营正式拉开大幕
为了坚持突破超越自己而努力
成就更美的我们
GANGXING International
Elite Training Camp started on
Aug 13-14th, 2015
Struggle for the breakthrough of ourselves
and make us better.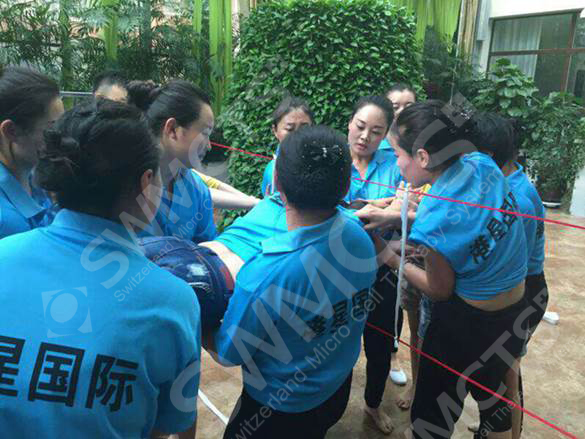 小游戏,大道理
同心协力,突破难关
所向披靡,战无不胜!
Simple games, profound knowledge
Worked together and made a breakthrough
We are invincible.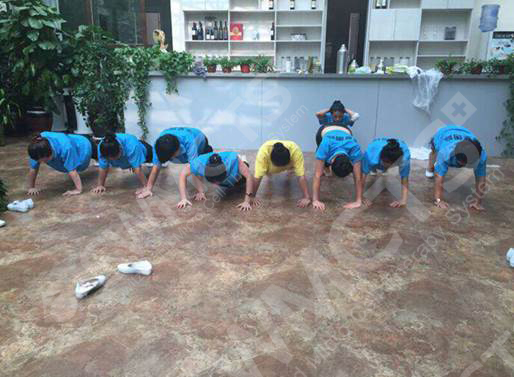 姑娘们,坚持住,我们一定行,为了超越自己,挺住!
Girls, hold on! We can do it! For breaking through ourselves, keep going!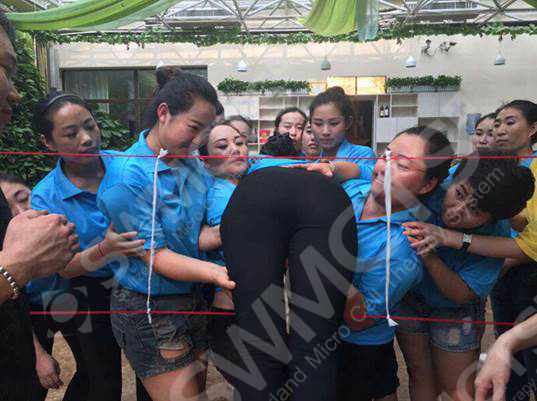 为了梦想,她们也是蛮拼的,在这个拼颜值也拼实力的世界,怎么敢不努力,怎么敢轻易放弃
They worked really hard for their dreams. In the society nowadays, people compete with each other with their abilities as well as appearance, and thus no one would like to be lazy or to give up.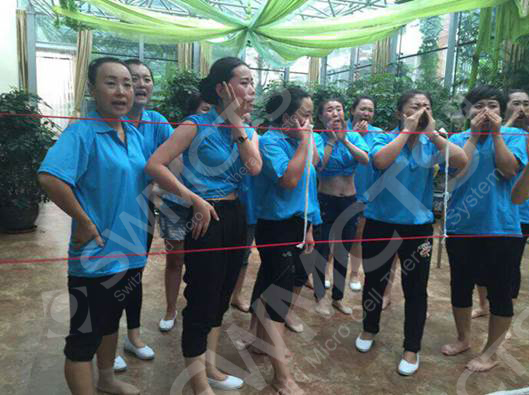 高声大喊,我们一定会成功的,再苦再累也是值得的!
Shouting loudly, we could success! It is worthy to do that regardless of pains and tiredness.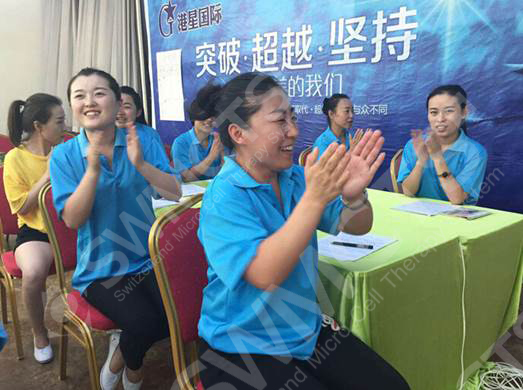 为自己的努力鼓掌,姑娘们,好样的!
Clapping for their efforts. Girls, you are wonderful!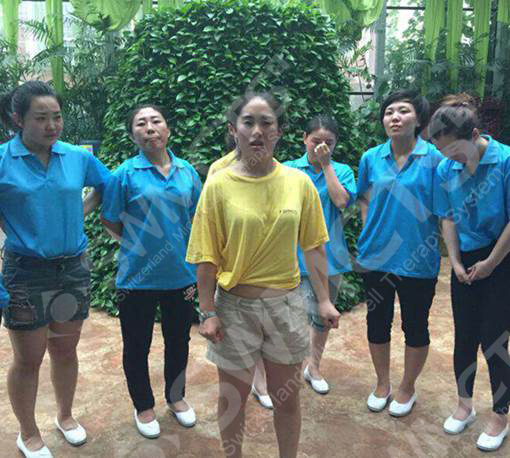 让我来,我能行
谁也不能阻挡我前进的道路
我真的不是说说而已
我是有行动的
Let me do it. I can!
No one can make me stop on my way forward.
I am not just saying.
I am taking actions.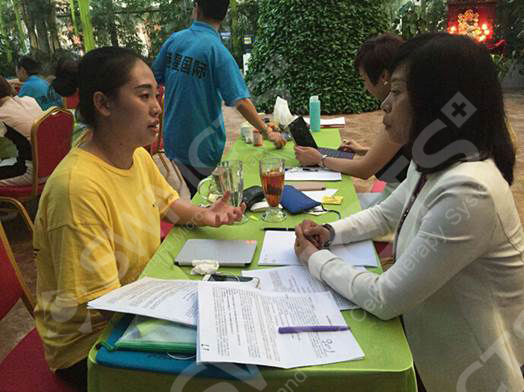 随时准备着,考核我一点都不怕,斗志昂扬,老师您来吧,随便考!
Be ready anytime, with high spirit I am never afraid of examinations. Just come on teacher, test me at random!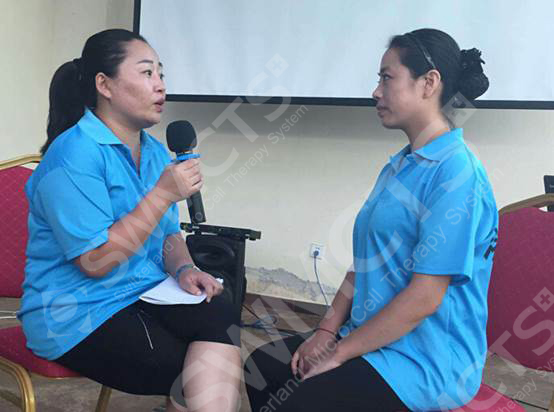 她们
互相学习,取长补短,再接再厉,勇攀高峰
They learn from each other, especially learn from other's strengthen to offset their weakness. They made persistent efforts to reach the highest peak.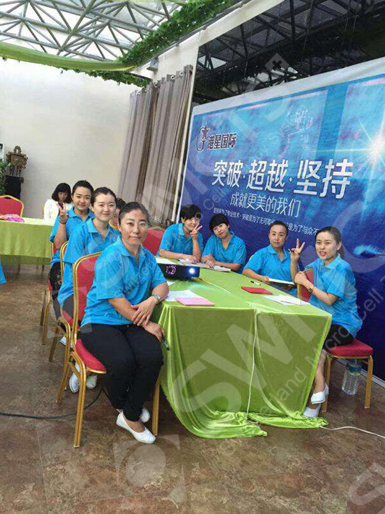 她们就是NO.1
这一张张坚定的笑脸
不变的是斗志昂扬的决心
They are the NO. 1
Look at their smiling face
They have a constant determination and high spirit.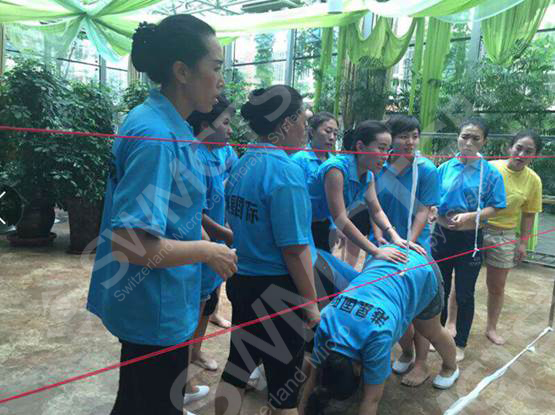 坚韧、勇敢、团结
Tough, brave and united
踏着坚定的步伐,向梦想出发!
With a firm determination, they set out for their dreams.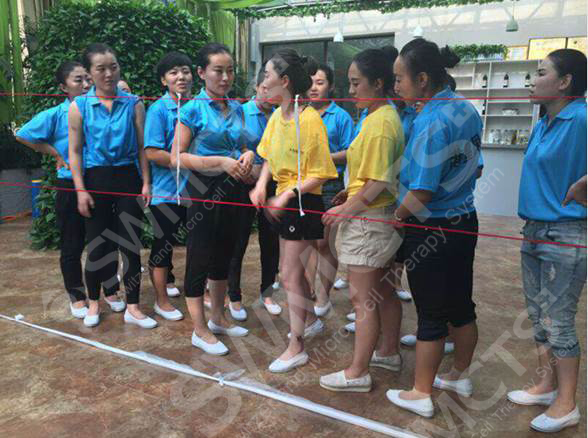 为了我们美好的明天
去努力,去拼搏,去奋斗!
Let's work hard, struggle, and fight
for our better future.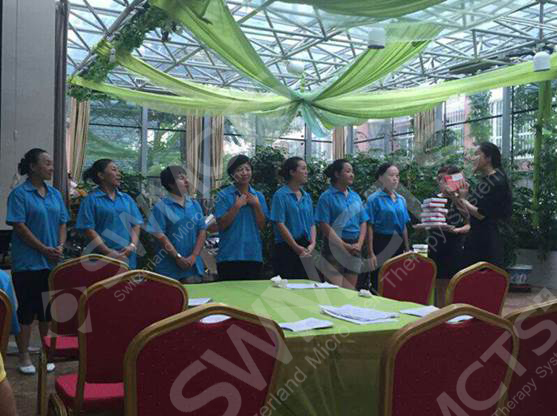 所有努力的人,都会得到最好的嘉奖
越努力越幸运
我们始终相信这句话
Those who worked hard will get the best rewards
The more efforts you make, the luckier you are.
I always believe in this saying.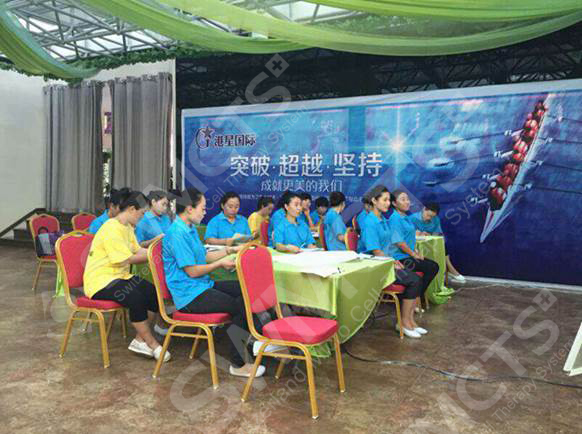 港星国际是一个肯拼的团队
为了梦想,全力以赴,人生不是尽力而为就可以的,想要更好,必须超越自己。让我们齐心协力,携手共进!一定可以让我们的顾客更加满意,更加健康,更加漂亮!
GANGXING International is a hardworking team.
They make every effort to realize their dreams. In our lives, doing everything in our power is not enough, while breaking through ourselves is the point. Let's unite as one and make concerted efforts to move on. We can certainly satisfy our clients, and make them much healthier and more beautiful.